Please keep us updated on your journey
​
The NFCRV and its donors welcome pictures, videos and stories of your journey to determine where God is calling you. Please take a moment each year to give us a quick update. Feel free to use this online form created for your convenience.
You remain in our prayers.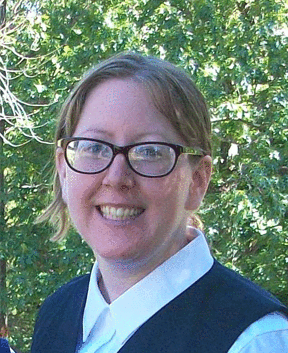 Apostles of the Sacred Heart of Jesus, Hamden, CT
Benedictine Sisters, Erie, PA
Benedictine Sisters, Fort Smith, AR
Carmelite Sisters for the Aged & Infirm, Germantown, NY
Congregation of Divine Providence, San Antonio, TX
Congregation of Sisters of Bon Secours, Marriottsville, MD
Conventual Franciscan Friars, Castro Valley, CA
Dominican Friars, Province of St. Martin de Porres, Metarie, LA
Dominican Sisters of Peace, Akron, OH
Dominican Sisters, Adrian, MI
Dominican Sisters, Grand Rapids, MI
Dominican Sisters, Houston, TX
Felician Sisters of North America, Beaver Falls, PA
Josephites, Society of St. Joseph of the Sacred Heart, Washington, DC
Marist Brothers, Forest Hills, NY
Parish Visitors of Mary Immaculate, Monroe, NY
Poor Clare Nuns, Boston, MA
Redemptorists, Liguori, MO
Salesian Sisters, Daughters of Mary Help of Christians, San Antonio, TX
Salesian Sisters, Daughters of Mary Help of Christians, Haledon, NJ
Salesians of Don Bosco, New Rochelle, NY
Salesians of Don Bosco, Orange, NJ
Sisters of Providence of Saint Mary-of-the-Woods, IN
Sisters of Christian Charity of Leavenworth, KS
Sisters of Christian Charity, Mendham, NJ
Sisters of Mercy of the Americas, Belmont, NC
Sisters of Providence, Saint Mary-of-the-Woods, IN
Sisters of Saints Cyril and Methodius, San Antonio, TX
Sisters of St. Francis of Philadelphia, Ashton, PA
Sisters of St. Joseph, Rochester, NY
Sisters of the Humility of Mary, Villa Maria, PA
Sisters, Servants of the Immaculate Heart of Mary, Immaculata, PA
Sisters, Servants of the Immaculate Heart of Mary, Monroe, MI
Sisters, Servants of the Immaculate Heart of Mary, Scranton, PA
Spiritans, Congregation of the Holy Spirit, Bethel Park, PA
A requirement for all Grant recipient candidates